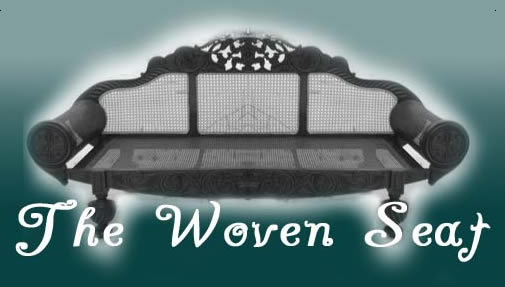 What Is Chair Caning?
---
Chair caning is the "lost" art of replacing various styles of woven seats found on antique chairs. It is lost because the craft is rarely undertaken as a modern trade and the number of those who will learn the art is dwindling.

Originally, chair caning began in ancient Egypt by using a fiber made from papyrus (paper rush). In Asia, the rattan plant (bamboo family) has been used to make furniture for thousands of years. When the seats became old and 'worn out,' a person knowledgable in chair caning would use fresh materials to replace the old seat.

At The Woven Seat, we are not only bringing new life to chairs, but also to the profession. We can often be found demonstrating at fairs and allowing spectators to take part in our projects. We sometimes hold classes and even offer apprenticeships.